Words of Wisdom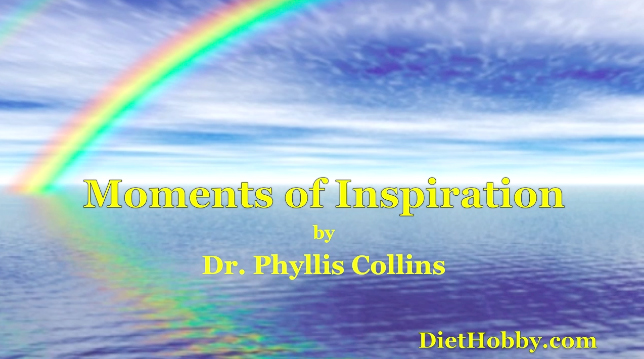 These are brief Inspirational Words of Wisdom videos.
Each video is approximately 20 seconds long...ranging from 10 to 30 seconds.
I created these Inspirational videos to help viewers engage in positive self-talk,
so we can surround ourselves with positive images and thoughts.
To see Words of Wisdom Videos, click the drop down windows under Wisdom
or the Wisdom index located near the top of the right-hand side of this page.
The Words of Wisdom section is divided into categories, which are:
Words of Wisdom: Listing of videos from newest to oldest.
Playlist - Words of Wisdom: Access to the Playlist.
All Wisdom: An alphabetical index of all Words of Wisdom videos that have been posted here in this section.

To make Comments or ask Questions about Words of Wisdom,
post your comment or question under an individual video.
NOTE: The Words of Wisdom playlist can be an extremely helpful tool
to promote Positive Thought. which can help you with your Dieting efforts.

An effective way to use this playlist.
While you are engaged in some other routine activity, such as washing dishes etc.
click "play all" at the top of the playlist page, and let it run for 5 -10 minutes or more
every day in the background.