Content Review & Directory to DietHobby
- POSTED ON: Nov 30, 2016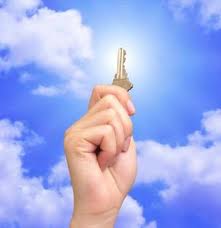 At this point, it seems appropriate for me to do a website "Content Review" to remind everyone about the features existing here at DietHobby.
Across the top of every page is a Header with links that direct you to different features. Across the bottom of every page is a Footer with links that also direct you to these different features. The Header sections link to categories in two ways: by drop-down boxes AND by links on the top right-hand side of the page.
BLOG is where I post my ongoing new blog articles.

ABOUT ME contains specific facts about me and about DietHobby that some may find interesting.

RECIPES contains video recipes of foods I eat in my dieting lifestyle, and I post new recipe videos at random.
DIET WISDOM contains a series of short videos about dieting issues.
WORDS of WISDOM contains a series of brief Inspirational videos, each consisting of a positive statement lasting about 20 seconds. This section contains individual videos as well as the Words of Wisdom Playlist, in which these videos automatically play back-to-back.

RESOURCES contains many things to help you with your weight-loss and maintenance journey.

GRANDMA's HOUSE i contains all of the Ask Grandma videos.
BOOKTALK is for ongoing discussions about specific diet books of my choice.

ARCHIVES is an index listing all of the titles of my past blog articles.

The bottom of the page has a link to my Terms & Conditions which explains my website policies. This contains the Comment Guidelines, and also on that page, under Disclosures, I explain my attitudes and reasoning about this website.
Clicking around to familiarize yourself with these different sections can be helpful.

Even if you've been here a long time, you might find new features that you were unaware of. I am pleased that DietHobby is doing so well, and I believe that its unique qualities will continue to be appealing to many people…including me.

Originally posted April 19, 2012. Updated and reposted for new viewers.


Comments:


Leave me a comment.



Please Login to comment on this blog.

Existing Comments:


On Sep 17, 2016 AJ wrote:
Thank you Phyllis! I enjoyed reading, "About Me." Your honesty and logic are refreshing. I bookmarked this page, so I can read more posts at my leisure. You are doing a great job caring for yourself, and sharing it with others is greatly appreciated. Great hair, btw!

| | |
| --- | --- |
| | On Sep 17, 2016 Dr. Collins wrote: |
| | Thanks AJ for your very kind words. DietHobby also has a direct link to this page. On the right hand side of the website, near the top, is a little yellow-green strip with the words: Contents Directory. Click it and you will get here immediately. |