DietHobby Channel at YouTube non-operational
May 21, 2012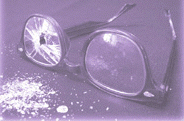 On Saturday, 5/19/12, at around 9 a.m. a vandal from YouTube hacked into the DietHobby YouTube Channel and deleted all 312 of my DietHobby videos,replaced them with 2 of his own offensive Nazi videos, and took advantage of a glitch in an automated YouTube process to lock me out of my YouTube DietHobby channel for a two week period.
The Hacker then followed my link here to DietHobby.com and proceeded to vandalize this website, putting up Nazi pictures, his Nazi videos, and offensive words. He also followed my link to Facebook, but security denied him access due to his unusual location, so all he was able to do there was leave an unpleasant message.
I left my computer between 8:30 and 9:00 a.m., and everything was normal. I returned between 10 and 10:30 a.m. to find a mess. I contacted my adult son, and together we were able to fix this DietHobby website. However, actual human help will be needed from YouTube to fix the DietHobby youtube channel, and since I have not yet received that, DietHobby's companion youtube channel is still non-operational with the offensive Nazi videos still running.
Since all of my videos were uploaded to YouTube, they are still non-operational. However, I have the originals backed up on my computer, so in time, I will be able to restore them here on this website. At this point I am undecided as to whether I will use YouTube for future video storage.
With regard to the Hacker, this is not anyone that I have ever had any connection with. There have been more than 500 comments on those offensive videos that are posted on my channel. Most of these comments are from "grandbabies" who are very distressed to see this, and some of them are from viewers claiming credit.